Finding The Right Dose
By now most of us are familiar with how to find the right dose of CBD–"Start low, and go slow!" Meaning it is important to start with a low dose (5-10mg of organic, full-spectrum CBD, from a trusted source) and then be sure to allow your body's endocannabinoid system some time to adjust to your selected dose, at least 3-5 days. This allows the body to calibrate the influx of cannabinoids and maintain homeostasis, which is the tendency toward a relatively stable equilibrium between interdependent elements or systems in the body.
Studies have shown too much CBD can actually have a paradoxical effect, but that's a post for another day. If you find that you're still experiencing symptoms that you were trying to alleviate with a CBD supplement, then you may increase your dosage as needed. It's important to take time to find the sweet spot in order to best meet your needs. No matter what you decide, CBD is most effective when taken internally so if you're able, enjoy all the benefits by selecting either a tincture or a capsule for consumption.
You've Found Your Perfect Dose–What Product Is Best For Your Needs?
Finding the right CBD product in an oversaturated market can be difficult but that's why Hemp Fields Farm strives to provide a range of potent, organic, CBD products to our customers. Our competitors may try to woo you with gummies, vapes, sodas, teas, the list goes on and on! At Hemp Fields Farm we believe in a simple, holistic approach to wellness. No additives or chemicals, just Colorado-cultivated, seed-to-shelf, organic CBD goodness in tincture, capsule, or roll-on form. We even have biscuits for your furry loved ones!
Tinctures
A tincture is a plant extract immersed in oil or alcohol. At Hemp Fields Farm we use our organically cultivated high-CBD hemp extract, USDA Certified Organic MCT+ coconut oil, and USDA Certified Organic hemp seed oil to create our line of tinctures so you know our products are made with simple, farm-grown goodness.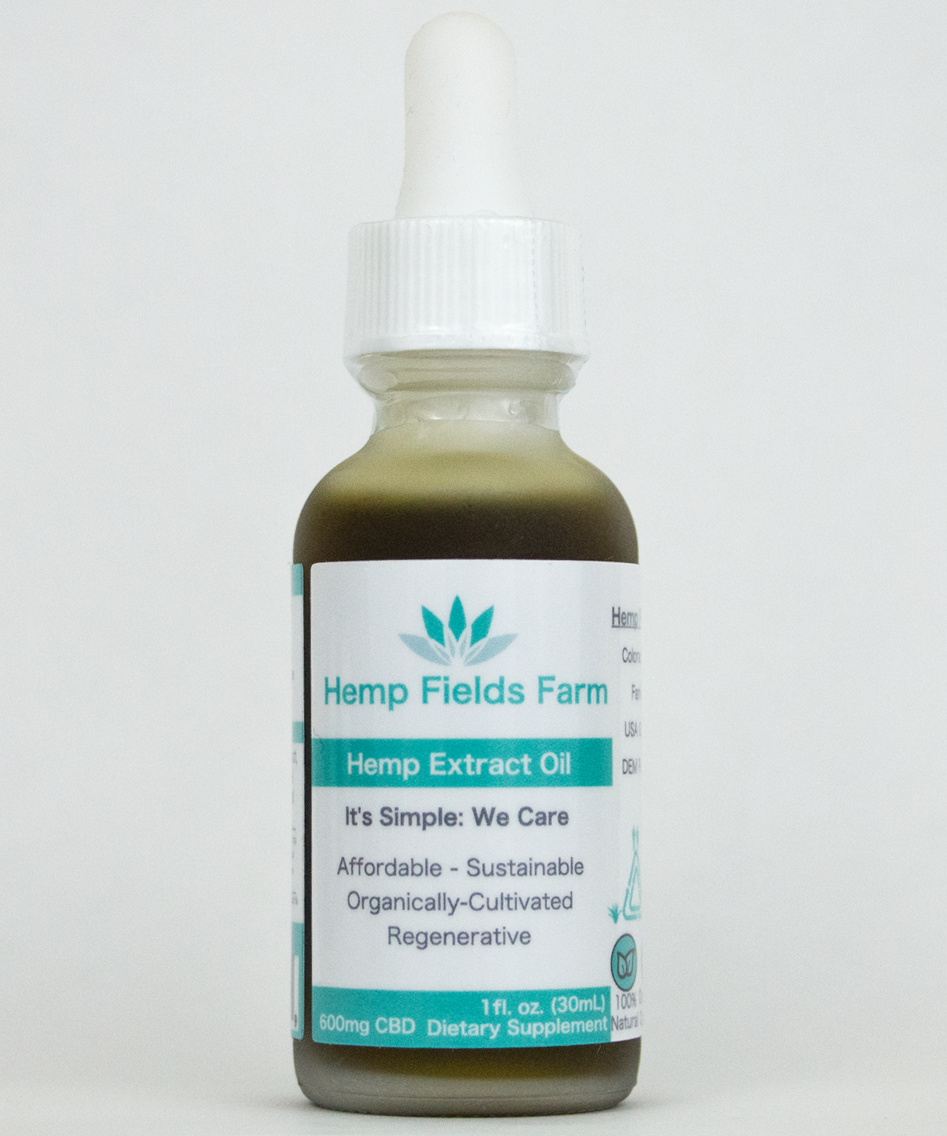 PROS:
Higher bioavailability–capillary beds under the tongue allow for almost immediate effects. Very little is degraded by the enzymes of your mouth and you receive a full dose of CBD!
Quick and easy–simple method, anyone can do it.
Dose that's tailored to you–dose can be specifically customized for your needs.
Easy to travel with, 1 fluid ounce bottle can be kept with your other liquids in a clear Ziploc
CONS:
Taste– some find the earthy, grassy taste of our tinctures to be overwhelming for their palates.

PRO TIP: Add CBD tincture to smoothies, tea, soup, or other liquids!
Capsules
Our capsules use the same organic CBD tincture, encapsulated in gelatin designed for your comfort and ease. The capsules must travel through both your metabolic and digestive pathways and may take a bit more time before you can notice the full effects.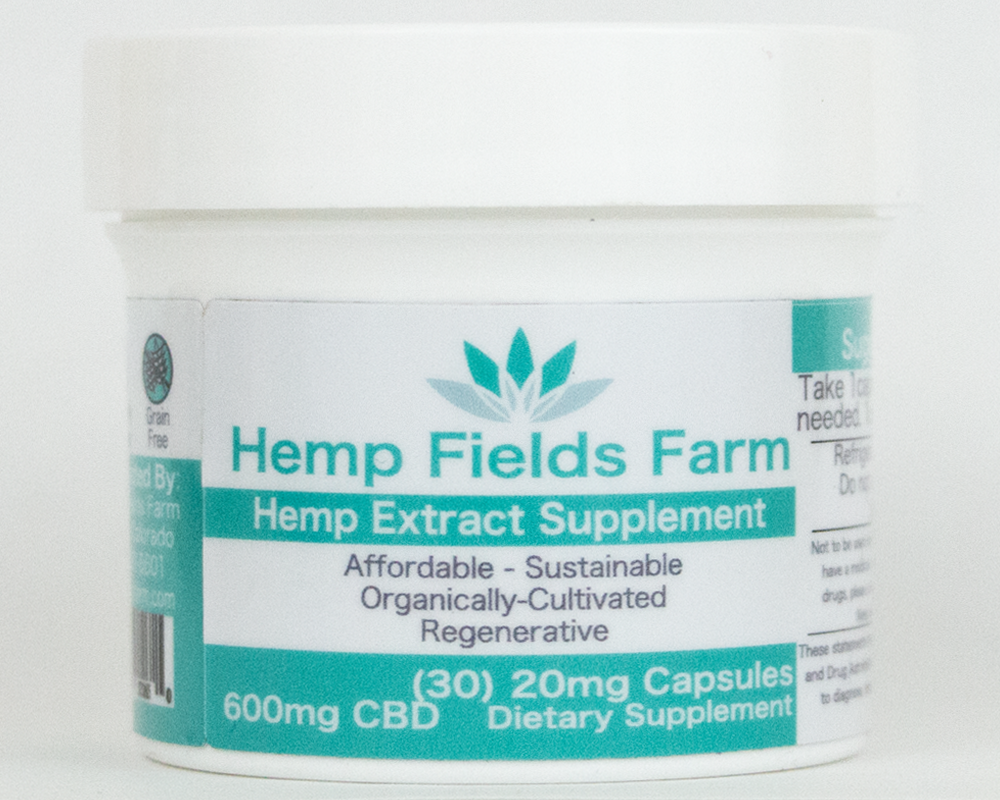 PROS:
No taste–the capsules make taking CBD quick and easy.
Consistent dosage–capsules are pre-measured so you get the same dose, every time.
CONS:
Much lower bioavailability–capsules must filter through the digestive and metabolic track before being dispersed to the body. Some of the CBD is degraded.
No flexibility in dosing–some days you may need more or less CBD. Capsules do not offer flexibility in dosing unless you double your dose and take an additional capsule, but as we know, more CBD is not necessarily better.
Roll-Ons
Our topical CBD comes in the form of a roll-on, formulated with USDA Organic Arnica oil to help ease the pain of sore muscles and joints. While not as effective as CBD taken internally, it can still provide much-needed relief to targeted areas and is a great alternative for those individuals who simply cannot consume any amount of THC.
Have Questions? Reach Out!
Organic, CBD-rich hemp extract may help with:
Acne/skin conditions, ADHD, Alzheimer's Disease, anxiety, arthritis, autism symptoms, bacterial infections, cancer, depression, drug withdrawals, epilepsy, fibromyalgia, heart disease, inflammatory bowel disease, insomnia, multiple sclerosis, nausea/appetite enhancer, pain and inflammation, quitting tobacco, and type 1 diabetes.
Be sure to do your research and consult with your primary care physician before taking any new supplements; we are not medical professionals, only farmers!
If you need any help selecting the CBD product that's right for you, please don't hesitate to reach out to us at cs@hempfieldsfarm.com or give us a call at (719)582-5601 and our customer service department will be happy to help you find a product to meet your needs.