Autumn 2019 Ranch Report
At Hemp Fields Farm, there's never a dull moment. As part of the Dragonfly Earth Medicine Certified PURE Collective, we made a lifelong commitment to doing better than the year before. Autumn is a lovely time for us to reflect on the year of growth we've just had and look to next year to see what we'd like to do differently and to look for areas we can improve.
A Farmer's Year In Review
A farmer's year goes a bit differently than that of the general public. A farmer's year does not begin in January. A farmer's year begins late in the Winter, early in the Spring when the first signs of warmth return to our land and life seeps back in, slowly but surely. Oftentimes as farmers we must begin prepping for the summer when there's still snow on the ground. Our growing season in Pueblo is slightly longer than that of Colorado Springs or Denver but it's important for us to get a head start in case we have an early frost in the Fall. Being prepared can make all the difference in a cultivation cycle.
Spring A Distant Memory
What a year it's been! Things were off to a bit of a rough start when our walipini collapsed. The walipini is our in-ground, zero energy greenhouse that allows our hemp to be sun and soil-grown, year-round. Thankfully most of our living soil beds were safe and we were able to finish the cultivation cycle. Spring flew by as we prepped thousands of clones to go out into our fields. We spent several days planting and then did heavy waterings on warm days and waited to see what happened next.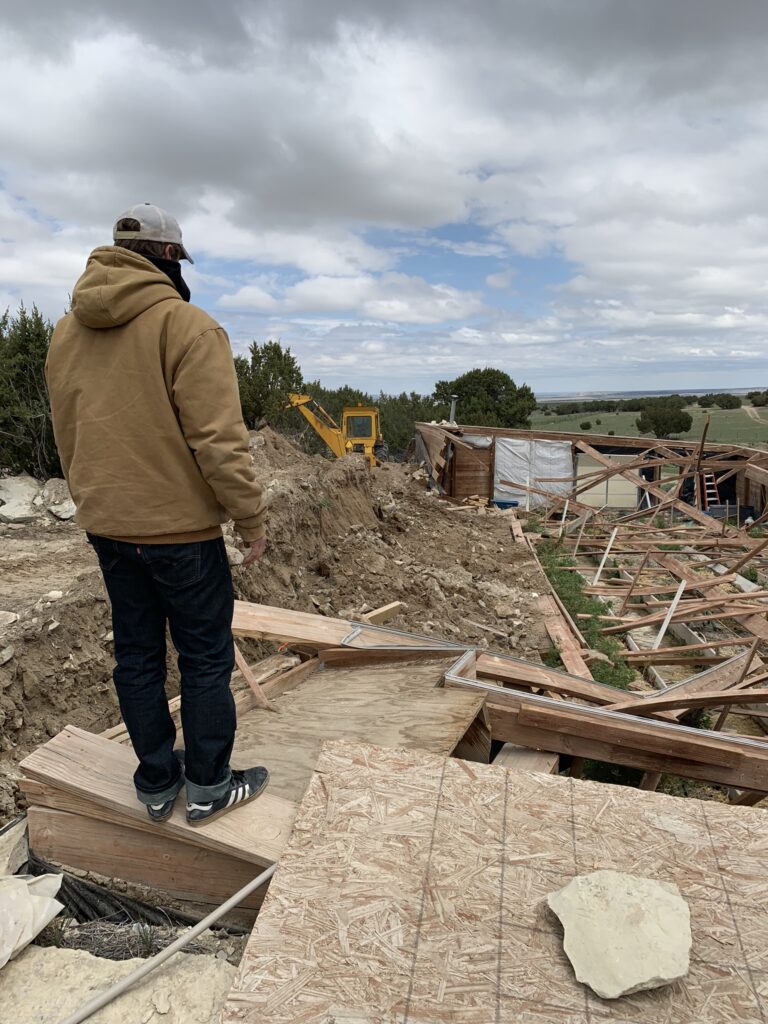 Thankfully all the ladies took wonderfully and rooted. We cultivate in virgin, native soil using only organic inputs from our farm–compost teas, compost, and aged "output" ( manure) from our animals. Our regenerative cultivation practices are some of the main contributors to our high-quality hemp.
Summer Now Behind Us
Summer came and went with haste, as it always seems to do on a farm. One day you're weeding in the field in sweltering heat praying for the quiet solitude of Winter and the next day you look at your calendar and realize it's the Autumn equinox! Summer for us is a time of hard work and vigilance. Each day ensuring the plants are receiving enough water in our arid, high desert environment. It means looking for signs of bugs and pest problems with a keen eye to find any problems early on so we can take swift action, which is key when choose to not use pesticides. Last year we had major issues with locusts eating the hemp and actually had to do three plantings before we finally got one that the locusts didn't eat. This year had far more precipitation and as a result, more vegetation which thankfully distracted the bugs from eating our hemp.
Autumn Has Arrived
And now it's Fall! Autumn for us means quite literally harvesting the fruits (flowers) of our labor. All plants are hand-harvested from our fields and hung in our barn to dry. Hand harvesting is perfect for a small, craft-quality farm like ours, and we don't need to use any heavy machinery which limits our impact on the planet. Once the ladies have sufficiently dried, it's off to the extractor they go! After the hemp makes it to the lab all of the many, many cannabinoids will be extracted via solventless supercritical CO2. The concentrate from the full-spectrum hemp extract is a gorgeous golden color that's added to our product line and then shipped to your doorstep, pure plant medicine made with love and ready for your consumption.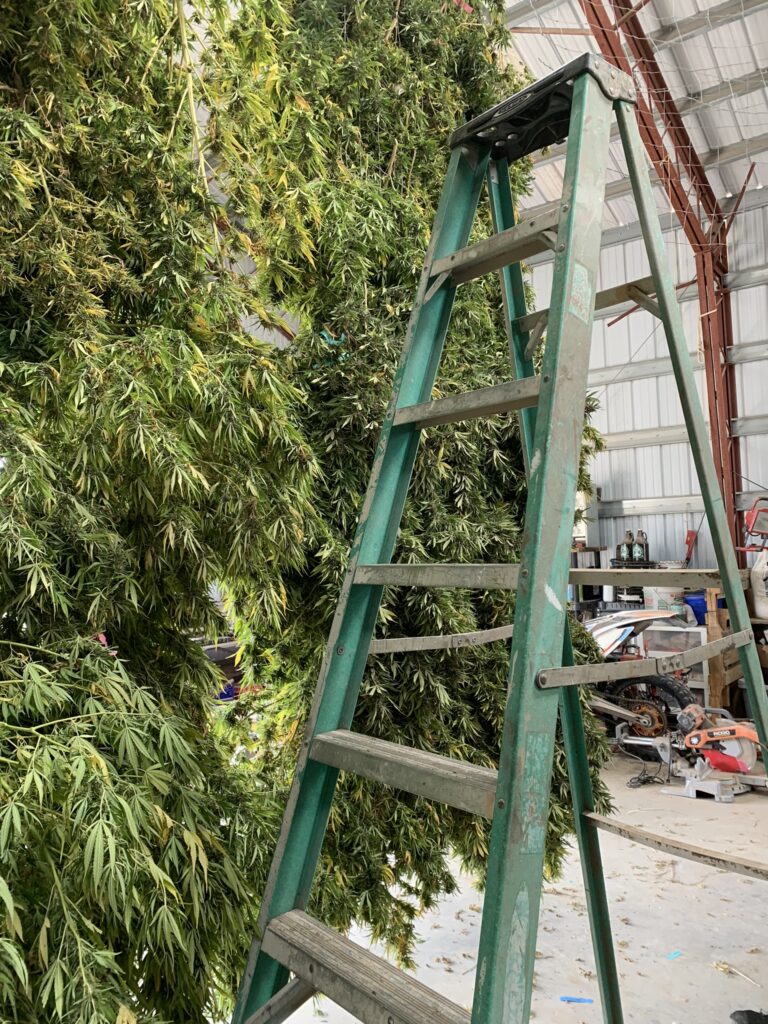 Winter On The Distant Horizon
When you work the land Winter becomes a welcome oasis of quiet calm after a crazy busy summer. Winter is the time to muse on future plans and things to come. Looking to the future we have many exciting things on the horizon. We're working with a graphic designer to create new labels, creating a new recipe for our organic, CBD-rich pet treats, and hopefully giving our walipini a re-model! All of these projects mean big things for Hemp Fields Farm and we sincerely thank each one of you for following along. Stay tuned for updates and more Autumn projects around the farm!
Big love always,
Hemp Fields Farm Family